Awards and Achievements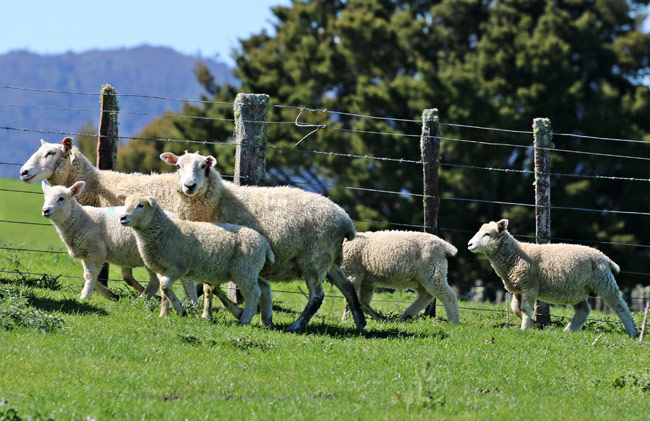 Romani Coopworth has been recognised for the work done by Edward Dinger prior to his retirement, and more recently for Ross and Ruth's attention to detail when it comes to growing good wool.
In July 2016 Edward's Mid-North Coopworth Company was again recognised for over 40 years breeding high fertility, good growth rates and superior FE tolerance in his Coopworths. The MNCC flock have been a finalist twelve times in the Beef and Lamb New Zealand Sheep Industry Genetics Awards, and have won five times in the five years since the Awards began, culminating in Edward being awarded the 2016 AbacusBio New Zealand Maternal Worth award.
It is a tradition and recognition the Richards are proud to continue under their ownership of much of Edward's genetics – and then in October the same year Ross and Ruth were selected as Wools of New Zealand Supplier of the Year, achieving targeted supply at spec, and on time. Despite the challenges the King Country presents for wool growers, and a particularly tough year for humidity the Coopworth genetics came through, proving its higher indices for wool production than the average maternal flock based on SIL data. Good genetics are backed up with good management – Ross and Ruth operate a six month shearing cycle, which helps with colour and reduces vegetative content in the clip.
2017 has seen a continuation of this record, with the Romani flock being a finalist in the Beef and Lamb New Zealand Sheep Industry awards  Maternal Trait Leader for Parasite Resistance. This is testament to the significant progress we have made since starting our ram breeding efforts in 2005.
The Romani commercial flock has also been recognised, with our ewe hogget's  being  finalists in the 2016 National Ewe Hogget competition, and being judged  the best large flock (over 1000 hogget's) in the 2017 National Hogget completion, out of over 150 000 hogget's entered, and in 2018 won the Coopworth Section Award
The Romani Coopworths are also part of the elite FEGold group, comprised of leading facial eczema genetics from some of the country's top sheep breeders – FEGold aims to raise awareness amongst ram buyers on the value of FE tolerance, and encourages other breeders to work towards accreditation, breeding healthier sheep, enhancing breeders' and New Zealand's reputation as a quality food supplier.